I am getting ready for my trip to DLR for the Lunar New Year celebration! This time next week, I will be in Anaheim. We will welcome the Year of the Tigger while at DLR. I'm so excited… I am treating DD, born the Year of the Tiger, for her birthday. My good friend (DF) will be joining us. Here is the gear I bought for the occasion.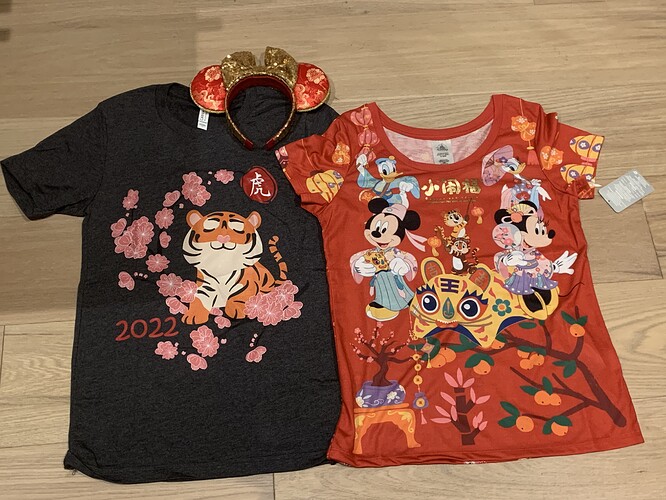 DD is very disappointed Tigger didn't play a bigger role for the Year of the Tiger on the merchandise.
We will be there from Monday, January 31 - Wednesday, February 2. We are looking forward to the special events for the occasion, including the New Year procession, characters dressed in their new year finest, entertainment, decor, and stuff I can spend money on to bring home!
I'm super thrilled to finally tap through the turnstile on the 31st so that I can finally activate my Magic Keys discount!
There may be a liner meet!
We have looked at the food for the occasion. I have had festival foods at WDW and DLR. They can be hit or miss and rather pricey for what you get. From previous trip reports, you know I can spend on food. But $8 for a snack sized bao! I can get a yummy full sized bao for less than $2 anytime I want.
DF wants to get PhotoPass for a day. So, we will buy Genie+ on Day 3. I can't see how to purchase Genie+ on the app. I hope the purchase and use of Genie+ and PhotoPass will be seamless once I tap in.