Go get 'em!!!
I just got mine.
I really feel like there should be balloons and party hats! Yay!
I wrote out this long post the other day about if going to MK or EPCOT on the first was "worth it" if that was going to be the only full day at that park during our trip.
We currently have EPCOT on the first and MK on the second (before they opened up) and I was actually contemplating switching EPCOT to AK on the first and going to EPCOT on the fourth (Monday) instead.
I guess what I am trying to figure out is will there be something different on the 1st at EPCOT (or MK if we switch it) that is worth a CL of 10 vs EPCOT's CL of 5 on Monday?
We have park hoppers so can hop back to either another day, but if we want to get anything done at EPCOT will that actually happen on the 1st?
There are SO many unknowns.
As I was contemplating over the last few days I thought it best to leave it as is and possibly switch it out as we got closer if we found out more details. …and then they made more reservations available.
So I am going to MK on the 1st for (future) nostalgia and for the merch. You KNOW the ebayers are going to snatch up anything limited release or special so that's going to be my main priority. Epcot I don't know about much other than Ratatouile opening and a few more f&w booths open that day.
Stuff is a nice to have, but it isn't worth it to me to stand in hour(s) long lines for it. I am sure I would love it…but it would only be for me, I wouldn't resell it and to be honest I would rather ride HM than waste an hour getting a t-shirt. If it wasn't a madhouse and I could walk it, look at what they have, get what I like, and leave I would be all for it…but I am not battling with the crazy eBay crowd.
Yeah I'm hoping to get in early to have the best selection and grab what I want and bounce. I'm expecting long lines for everything so just planning to soak up the atmosphere mostly.
Super duper happy for you!!!
Not for AP holders
of course
I've had 10/2,3 held for months though
Yay! I'm excited to see this event through your eyes!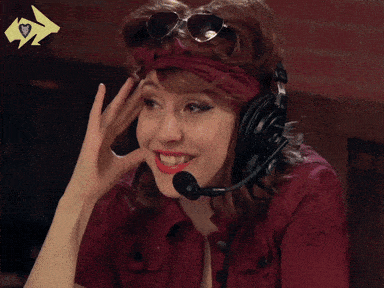 Here's the kicker:
I might not even go anymore. LOL I have a DCL cruise booked about 6 weeks later. Of course I'm going to hang on to the WDW 10/1 trip in case the ship doesn't actually end up sailing.
At this point I just wanted the damn ressie because I had it (and later an Epcot one!) that both got wiped out. I'm curious how long/whether this new 10/1 MK ressie will stick!
Stay tuned…
I got one for MK on 10/1 and EP for 10/2. Had to book a resort though since no APR availability for APs. To make it worse, I had to book deluxe as that was all I saw available. So this hypothetical 3-night solo trip is looking to be ~$2000. Can't even start that conversation with DW, lol! Any info on value resort capacity and whether there might be some additional availability down the road?
I would keep watching for resort deals. They will be opening more rooms (PO) There's the Swalphin too???
I have never looked into either of these. Are there pros/cons between the two?
There's pros/cons to everything…
PO FQ is small and lovely w/ a beignet station. Swalfphin has some really good deals and on the boardwalk.
Yes I meant differences between Swan and Dolphin.
oh
I'd have to look on the map if one is closer. I've stayed in both years ago
Agree swolphin is a good option and even with resort fees and need for uber or similar to get to and from airport is reportedly often lower than pop
Mainly location/proximity to HS and EP
They have their own bus service to the other parks but you can easily walk to Yacht/Beach/Boardwalk and use their transport too
Editing: have heard that people prefer swan over dolphin but not clear on why. Rooms are large at both locations but kind of "generic". Views are usually good.