How bad is the Castle Inn?
I have yet to hear anything good. I personally have never stayed there though, so I cannot speak from experience.
Ugh. That's the cheapest "across the street" good neighbor hotel on the DL site. That's what made me consider staying farther away and just taking ART or Uber.
What was the price? I can keep an eye out for you. I am always looking.
I have stayed there once, but it has been at least 5 or 6 years. It was fine.
For 6 nights and 5 day tickets it was $1266.
Okay. I will see what I can find.
Great quick little video! I have only stayed at the Wyndham. I agree with them on that one, it is a nice hotel for the money. The only downside to that one was I wasn't feeling well and had to walk back to the room by myself and it was later in the evening. I wouldn't want to do that walk again. For that one, I would for sure do ride share back.
I was really interested in what they had to say about the 414. I have driven past it and the location for walking does not seem ideal, but it gets such rave reviews. Maybe I will try it out if the price is right next time.
I had the same thoughts. It sounds great, but IMHO it's not close enough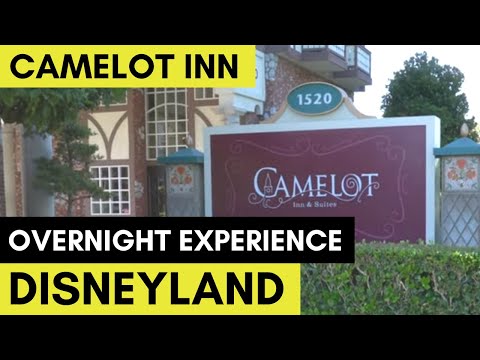 Here is a review of Camelot from the bloggers that @darkmite2 has referenced. I agree with almost every thing they said. I only dispute the information on the sleeper chair. My son who is 5' 7" slept very comfortably in it. Based on how they demonstrated it in the video, I am thinking they didn't do it right.
It's been quite a few years since we stayed at Camelot, the rooms sure do look nicer than when we were there. I see the bloggers have the same complaint we did, it was very noisy with footsteps above.
That was not a big issue for us, but I can see it being an issue. I had a similar issue staying at DLH.
Interesting, we have stayed at DLH many times and have never had any noise issues.
It was more prevalent in the Frontier Tower, but yes each time we had a slight to moderate noise issue. We have stayed there about a half dozen times. We still love it and doesn't deter us from staying there.
We stayed at Castle Inn in June 2021. It was probably the best condition of the ones we've tried since DLR reopened (Del Sol and Eden Roc are the two others we've tried).
Oh really? Maybe I'll have to keep it on the list. It's the cheapest "across the street" option I've found so far.
I think it was DisneyTouristBlog (Tom Bricker) that I read a review from that convinced me to book it. His review was spot on about it (and I agreed with his sentiments on the castle decor).
I read his too. I still have plenty of time to book, but thanks for all the opinions.