That is when we get there too!! 16 days until we leave.
We'll be there for 12/9-12/10! The kids don't know - they think we're going to a family wedding in Iowa that weekend
I'm so excited that I know there's an OIM event this weekend. I'm anxiously awaiting all the vloggers to go and show off all the event offerings. I realize not a lot has changed, especially since the last OIM in June. However, there have been a few things removed and one or two added.
The last 30 days before a trip are always so hard for me. The planning is pretty much done, any further discounts no longer happen and all I can do is wait!!
Cannot wait for the vloggers from this weekend! I'm guessing not many liners post wait times from the event (I wouldn't either unless something was especially long like Hagrid, or unexpectedly long) but that data would be so nice to have! I have two possible itineraries set right now - one starting in IOA and one starting in USF.
Yes! This is typically how it goes. There are a few people here that have attended and can testify to the waits, but everything I've seen says are low. I have been to other Universal night time events and those waits were basically walk-on too!
Looks like Jackie Super Enthused posted her experience at the event about 40 minutes ago on YouTube
RixFlix live streamed his Saturday night OIM. The live stream is 3 hours long. The last 60 minutes are the actual event. (I tried to bookmark it at the 2:00:00 mark)
Their best tip is to do Hagrid's at 7pm / right before they close the parks to day guests. This is so that you use that one hour "wait", as they empty the park, before the event in that queue.
WOW! The crowds look so low! It shows a lot of the offerings too. I'm glad to confirm all the WWOHP drinks will be there. I can use my $15 gift card for something else!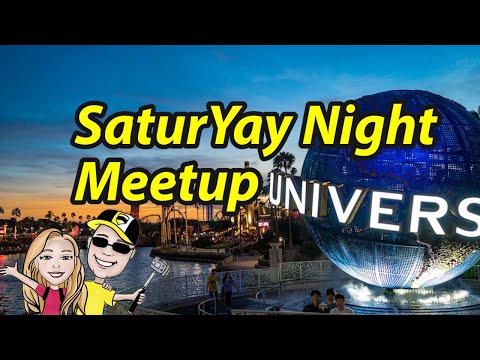 I did watch another vlogger and their best tip was to start in IOA and end in USF. The majority of people do the opposite. You get a very low crowd Diagon Alley later in the evening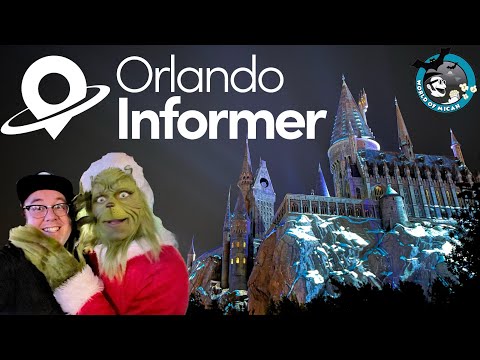 That's been a successful strategy for me. Its also a good time to ask for a "sympathy" flight of the Flyers if you dont get a lottery pass.
Sounds like we'll aim for the 7 pm Hagrids plan like I've plotted out already! I wonder why more people start in USF?
The big question for me is the best use of our time between 5-7pm. I think we're going to grab a drink and/or snack to take in the Hagrid's line (gift card!) but before that I'm not sure what will have low waits in IOA.
Marvel Island may be a good place to start in IOA. Spider-Man can be 20 minutes or less. Dr. Doom is typically a walk-on. You can go around to Jurassic Park River Adventure all on the way to Hagrid's
Last event, I saw a lot of complaints on Facebook about long food lines and carts running out - I haven't seen any of that after this last one.
I've worked Group Sales for theme parks. I bet a Sales Rep / Account Exec got an angry phone call the next morning! (I've been there!!)
I just got my December OIM survey / trip planning e-mail!
There is a link you have to use to sign up for Pteranodon Flyers
They've included links to a park map that is an event guide. Don't over look it! It has the shows / times and which rides close early. It also lists which eateries are open w/ menus!
11 more days until my trip / 15 days to OIM!!
Got mine, filled out the form for PF and we're team Globe!
I almost missed the PF link. There's too much to read in the e-mail. I like that it's through, but it's too through all at once! I did answer Pteranodon Flyers for the survey question - "What are you most excited about?". I'm hoping that kisses up to them enough for them to give me one. I don't think it's a totally random lottery.
We're team Lighthouse
I'm team Globe! I wouldn't have even seen it if y'all hadn't mentioned it. Again… it's a lot to read and it's a long form!
I re-read the email (you guys are so right, there's a ton of info in there). I've never done the lanyard thing before, do you think that's necessary, or advantageous, for "showing credentials" during the event?
This is my first OIM and from what I've seen you get a wristband. I'm not sure how that will work with the lockers.
Can anyone who has been before clarify?