News about the latest iteration of World of Color coming to DCA on January 27th!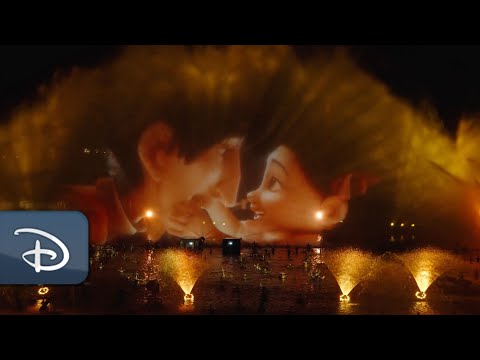 The spectacular features songs and stories of some of the most courageous, loving and inspiring characters who dared to be wavemakers and change the world. In fact, this is the first Disneyland Resort nighttime spectacular to feature characters, music and moments from Walt Disney Animation Studios, Pixar Animation Studios, the Avengers, and Star Wars in the same production. Moments from favorite films such as "The Lion King," "Moana," "Coco," "Mulan," "Soul," and others emerge on an immense water screen that can span up to 380 feet across.
When "World of Color – ONE" debuts, you will be able to access viewing areas for the show through a virtual queue system available only via the Disneyland app.* Distribution for the complimentary virtual queue will begin at noon, daily (subject to availability), and is available for guests who have entered Disney California Adventure park for the day or have entered Disneyland park with a Park Hopper ticket.** On nights when there are multiple showtimes, distribution for additional showtimes will begin immediately after distribution for the first showtime has ended. If you have obtained a virtual queue selection, enter your designated viewing area for your designated show time via one of the two marked entrance points (Blue or Yellow) approximately 30-45 minutes before the show begins.
Oh, and did I mention …