Having a bit of passion for what you are drawing definitely helps. Her work is beautiful! My DD19 is the same way. She LOVES drawing (and all forms of artwork), but she focuses on drawing people. We'll be watching TV with her, and she'll spend the entire time making a drawing of some person. She's become amazing at it. But what she doesn't like drawing is exactly what your DD here is drawing: buildings and other in-organic things!
Mine does the same
she is branching out in school. This assignment was to go sit outside for 6 hours and draw.
At one time?
I don't even have ADHD and I can't imagine that
Of course those with ADHD have that superpower of hyperfocus, so maybe it could help with an assignment like that?
Hence, the requirement to include trees?
Ba-dum-bum.
not sure. She took a photo!
Yes! Pun intended
DD and most of my side of the family are amazing artists. I have mastered the stick person! Here is DDs last assignment in HS. DH paid her to be able to keep it…

WOW
We must have studied under the same teacher!
(Although…I'm pretty good at drawing dead trees as well.)
I've not tried a dead tree but think I could manage
Once you give it a try, it opens a whole world of art! For example…you can then draw stick figures climbing dead trees!
Where is everyone?? @ryan1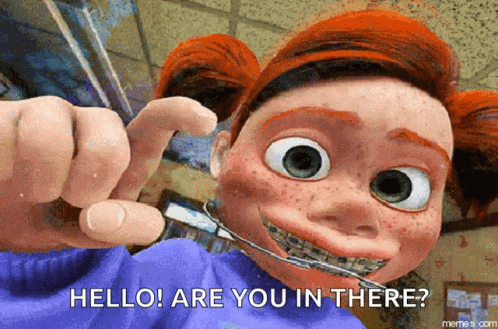 At the moment…church.
But I will make a guess…Rockin Rollercoaster?
This is what I was going to guess. Inside the loading platform part of the queue.