Much rumored and hinted at, a new photo verification process is now in Technical Rehersals at Islands of Adventure.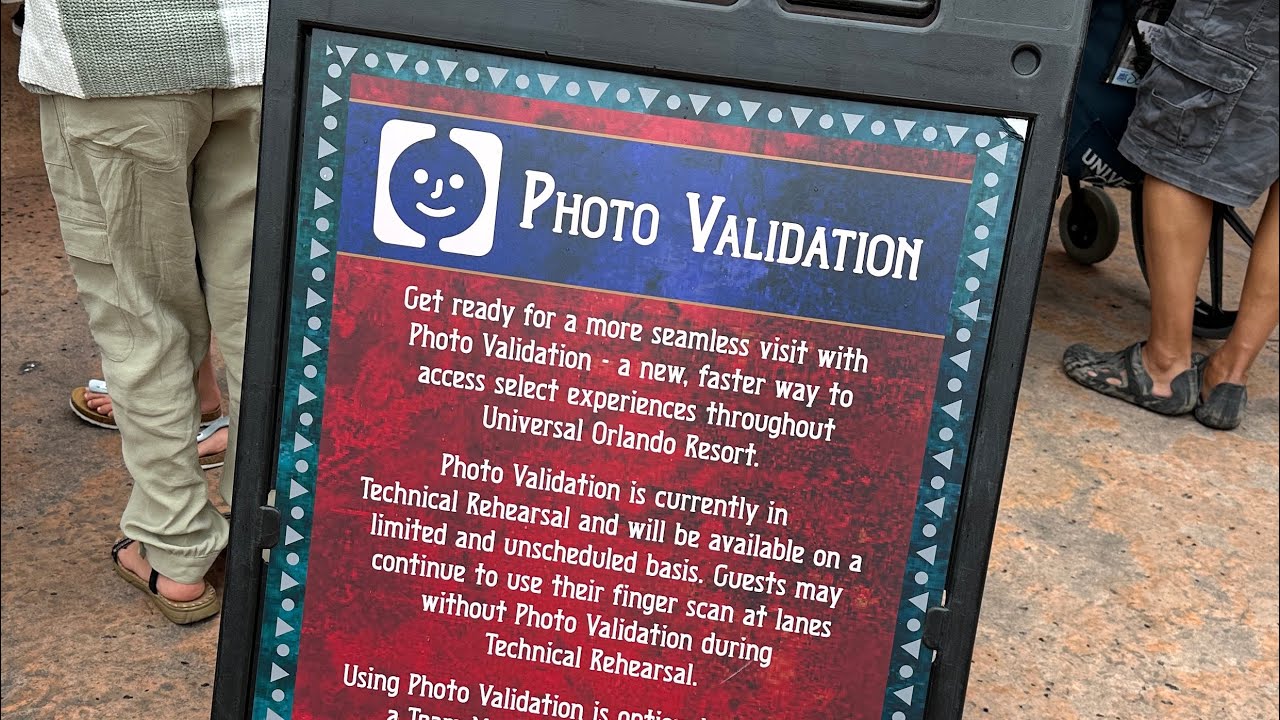 From Universal's site:
Photo Validation
What is Photo Validation?
Photo Validation is a new, faster, and more seamless way to begin your visit to Universal Islands of Adventure - you just scan, smile, and go!
How is Photo Validation being used at Universal Islands of Adventure?
Photo Validation is used to to access select experiences - including verifying tickets and ticket holders at Universal Islands of Adventure Park Entry. Photo Validation is currently in Technical Rehearsal and will be available on a limited and unscheduled basis. Guests may continue to use their finger scan at lanes without Photo Validation during Technical Rehearsal.
Are Guests required to use Photo Validation?
Using Photo Validation is optional. You may opt out at Park Entry, or at Guest Services. If you decide to opt out of Photo Validation, you will continue to enter the park using the same lanes as guests who do use Photo Validation. Adults who decide to opt-out will be required to present a Photo ID to validate their ticket.
What data does Photo Validation collect?
We take a photo the first time you use your ticket. From that photo, the software builds a Photo Template. A Photo Template is a unique set of data points based on facial features. On subsequent entries to Universal Islands of Adventure, a new Photo Template is created and will be compared to the stored template to validate your ticket or other entitlement.
How long will Photo Validation data be stored in your system?
Photo Templates and images will be stored for no longer than six months after the expiration of the associated ticket or other entitlement. This is consistent with our entrance finger scan process.
I'm watching this over the weekend and a blog post will be up next week.