Just became addicted to Gravity Falls. Is there anything in the park related to the cartoon? Any merchandise? Thank you!
Oooo I would like to know the answer to this too! We love Gravity Falls
My daughter is a huge fan so we have been on the lookout. Nothing! Not one thing.
The only Gravity Falls stuff we ever found were Vinylmations. I didn't see that particular set available this time around though.
We lucked out and got Dipper, Mabel, Stan and Bill.
Really miss that show!!!
say it ain't so @Wahoohokie!!
you do realize you have to brag with photos now, right @disney1974???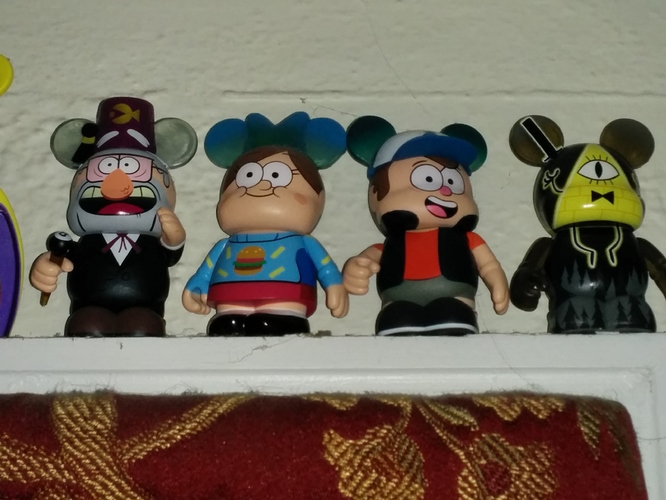 Your wish is my command @quicha
Sorry for the dust!! Not so noticeable from the floor…
THOSE ARE SO COOOOOOOOL!!!
thank you @disney1974! You just made my day!!!
bill cypher was the secret chaser in that set…there are a couple on ebay right now for 80.00+…we'll never sell
Love these