First Quarter of full operations under Iger 2.0
Linky Thingy
Just FYI, the call is starting in a few minutes
Looks like good financial news from Parks, but going to miss the forecast overall
They are saying parks in Q3 2023 will be less profitable than Q3 2022 because of the success of the 50th anniversary celebration in 2022.
Um…I don't think that is what is driving your projected soft Q3 this year…
If that was the case wouldn't the 100th celebration also drive people to the parks?
It's pretty annoying to see all this cool stuff they are building internationally and in the US they are removing reservations for annual passholders, a product they were not even selling for many yesrs.
"At Disneyland Paris, our Avengers Campus has been a resounding success in its first year, and we have ongoing investment underway there, including a Frozen-inspired land currently in development. Our Zootopia-inspired expansion opens later this year at Shanghai Disney Resort. Arendelle, the World of Frozen expansion, is set to open at Hong Kong Disneyland in the second half of 2023.

And Tokyo Disney Resort, which is currently celebrating its 40th anniversary, will be opening the new Frozen Kingdom, Rapunzel's Forest, and Peter Pan's Neverland in the coming year. Regarding our domestic parks, we just announced additional changes coming in 2024 that will improve the experience for guests visiting Walt Disney World, including further expanding access for annual pass holders to visit on certain days without reservations, as well as removing the need for an additional reservation for guests with date-based tickets. This is just another example of how we're continuously listening to our guests and finding ways to improve their experiences. And we have a number of other growth and expansion opportunities at our parks, and we're closely evaluating where it makes the most sense to direct future investments."
Agree re. The 100th! Way more going on for that in DLR, so little.at WDW.
I felt like disney used that list to dangle the $17 billion in promised changes in front of WDW. But it also sounds like they won't move forward with that until things get less fraught in Florida.
is he kidding?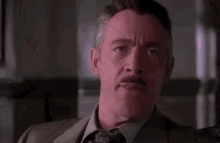 By "success" I think he means people showed up in spite of the 50th celebration (or lack thereof).
I totally thought of you when she said that. I think they wanted to give reasoning for the softening demand. Seemed the most plausible to investors.
The question is - can the new changes win people back?
Folks on Wall Street don't seem to be too impressed by the latest results
Disney stock price drops $8 per share morning after the results announced
Disney is in a real pickle - there is no way to sugarcoat it - stock is down 50% since its 2021 highs. The Park revenue is solid, but streaming and movies are the real anchor lately. The content just isn't very good. Is anyone really excited about future Star Wars or Marvel movies - certainly not like years' past. Then they re-tread of all of the animated movies as live action - it's just so lazy.