I hope it was worthwhile this time?
You know why …
I'm glad I could contribute to brightening one person's day at least. (@mousematt thanks for being a good sport.
)
Because the title sounds like @mousematt and he usually has interesting things to say to start a conversation! This one fooled me but it is a nice, fun diversion from a gloomy day.
Haha totally thought it was a mousematt thread!
Perfect!!
I'd wait a bit for thanks and moving on since he may have revenge in the works.
Plague Island, formerly of the European Union.
We now take you live for @mousematt at Bay Lake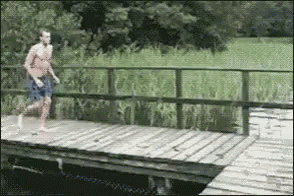 Are you sure @mousematt isn't the guy watching? That seems like more his vibe.
Could the guy watching be any less concerned??
Good point, that's probably @ryan1
If it's @mousematt doing the face plant, then it's definitely @ryan1 watching
I am clearly the one with the lean, muscular body.
In other news I just ordered a Five Guys #truestory
I was thinking the same thing again!
You ordered 5 guys? Men or the hamburger
joint?