some 'Unfaborable Attendance' moved over to the dark side
And they are inspiring us by building first a whole new water park in the last decade and now a whole new theme park (with whispers of a LOTR expansion). New lands with 1-2 new rides does not compare to that. 20-30 year old water parks (I went to Typhoon Lagoon in like 1989 I think) with no upgrades does not compare. I'll forgive them if they give us the forever whispered about Disney in San Antonio (it's one of the places Disney has owned or does own real estate).
I'm not surprised that USF & IOA were #2 and #3 for attendance in 2021. But I am surprised how low the Universal 2020 numbers were in comparison to Disney because UOR re-opened much much sooner than WDW so they were open for business many more weeks.
That indicates the big shift happened in late 2020/early 2021. Probably due to Disney raising prices on everything, cutting benefits, making for a more complicated park experience, park reservations, etc.
I know this video was mentioned elsewhere, but I started reading through the comments. The conversation is so one sided I was kinda shocked. And this is only the beginning as far as Universal gaining market share on Disney.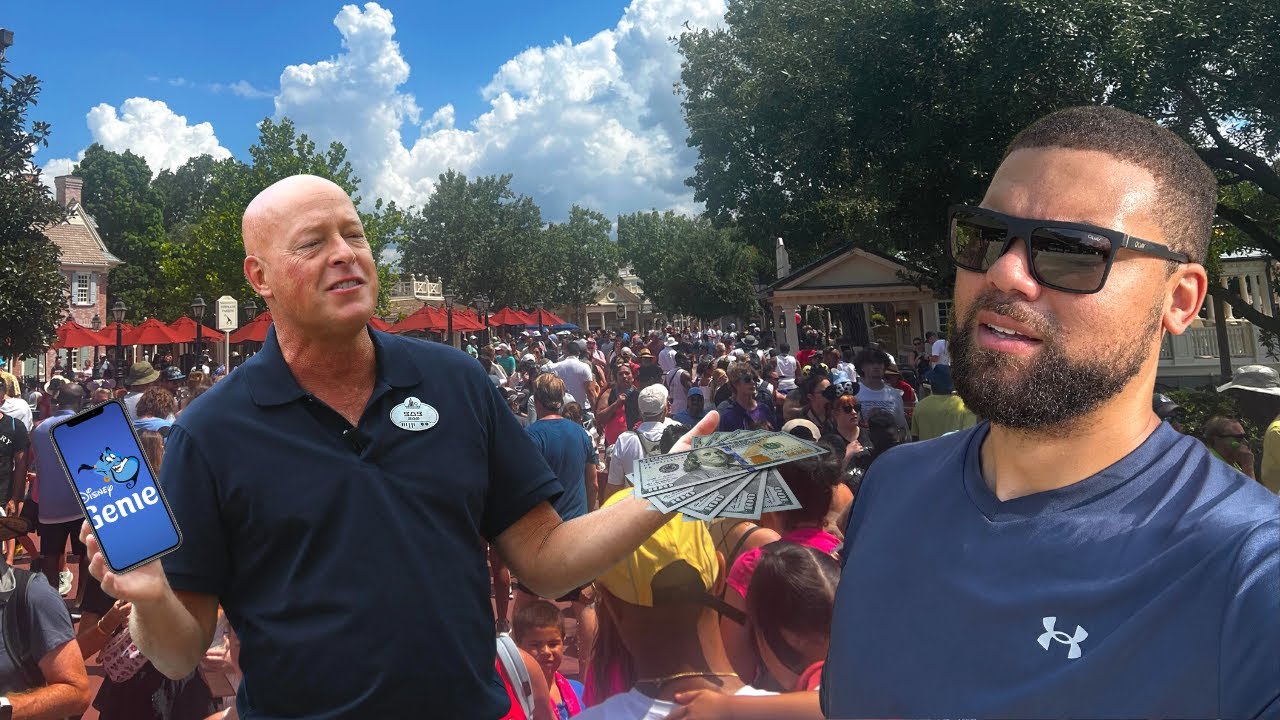 UOR 2020 was about 38% of 2019 attendance, while MK was about 33% - doesn't seem too far off to me. Summer/fall 2020 was still active pandemic, no vaccines, very few flights.
I wonder if as Disney continues to become more of a boutique experience if UOR will become the main destination for more budget conscious families.
That video and comments talk about trying to make more money off of less ppl which makes me wonder why WDW is building more rooms (Poly) if they are trying to bring attendance (crowding) down?
DH just suggested that maybe… at some point… only DVC mbrs will be allowed in the parks or only resort guests get to go into the parks.
Well, the last time I was at Disney World was Jan 2020. Since then I've been to UOR twice and plan to go to UOR again in January. It's just so cheap compared to WDW but satisfies my theme park/Florida itch.
That's the Chapek effect in action!
How would locals feel if they weren't allowed an AP but Disney still got all kinds of tax breaks and benefits? Or What if it became an exclusive 'country club' type place w/ only those that can afford the mbrshp can enter? It is overcrowded, at times, but so is USO (lots of bottleneck areas too). Disney has a plan… we just don't know what it is yet.
Their plan right is to come up with a plan. At least that's the takeaway I had from D23 when Josh had nothing but blue sky ideas (and not even good ones) to present.
Sorry. Is my cynicism showing?
you're allowed
we are all feeling perturbed at Disney right now
So I begrudgingly renewed my Soccer pass-
And as much as Disney is my magical place to be honest Universal treats it's out of state passholders far better-
For the same price as my "discounted sorcerers pass"
My universal premier gets me ALOT MORE! Without jumping through hoops.
For starters there are no restrictions on who can buy what level of pass- we started out as seasonal passholders and upgraded almost every year….I love the payment plan option it's just easy- no worries when will my pass expire ect it's just there…and done. That's not a thing which is IMO laughable especially with DVC owners- they will effectively finance a small mortgage but no can do on APs?
Perks that come with the pass are far better than disney has offered- I can bop in if I am in Florida no preparation needed
One of my favorite pass perks is early morning entry no matter where I am staying on property or not
Universal offers valet parking and preferred parking vs discounted with disney.
Built in express pass after 4pm and occasionally 2pm.
Very generous hotel and merch discounts.
And FREE HHN ticket -lol disney is maybe $5 discount on MNSSH.
yes I am a little bitter today after renewing not so much about the price as I am the quality of what I am getting…
I dunno it's just I am a little resentful that this years pass was bought not because I am looking forward to our next trip instead it's buy it now or loose the ability to go…
Universal is easy at this point all you have to do is show up
we know what you mean
We LOVE the perks of our Premier UOAP!
Lol I really should have bought a new iPad instead
I live in the UK and I'm in my second year of being an AP holder.
I've upgraded this year to the Premier (two park). The food and merch discount and EP after 4pm were the main reasons.
I've said it here before. I was previously a WDW AP holder for years and made 5-7 trips a year and ate up all the extras. This year and last, I am a happy UOR AP holder, who so far this year has made 5 trips and I have 2 more planned - with a single day at Disney. I'm going to Epcot so I can experience GOTG.
Do I miss WDW? I do. But there is a breaking point and they hit it - which was their intention. And I do enjoy UOR quite a bit - we are big Harry Potter fans and they have my 2 favorite rides in Florida in Hagrid's and Velocicoaster. When we went in December last year, I thought I'd miss the Disney Christmas experience, but we loved Christmas at UOR - Grinchmas, the Macy's parade, the Grinch himself. So much fun! I'm glad I have a great place to escape to while WDW figures out their next move.