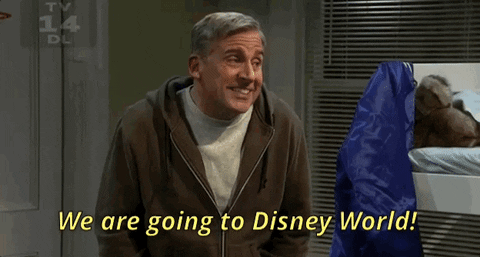 Surprise! The kids start their Spring Break week, and we are all heading to the airport TODAY. This trip was supposed to be this time last year, but the World (and the world) shut down first.
We're celebrating our personal recoveries from covid, hope for the nation and world to be past covid soon, my 40th which was a month ago, and my DD's 16th which is a month from now. We didn't want to wait until crowds come back in full force, so let's do this.
Will be my first split stay (stay tuned to see where I end up), and will finish the week with a little beach time near Clearwater to wind down and not need a vacation from the vacation. Lots of logistics, lots of food, and lots of fun will be coming. Will try to be at least semi-live.