Ok 2 adults me and DW 1 child DD 17, 2 ECVs, Preferred king bed and a double at All Star Sports and yes it's a accessible room. There are only 4 choices so I have a good shot in getting what ever room I request 1 out of 4. 3 rooms have the same view, same room just on different floors. The other is on the 3rd floor and has a pool view. We will have 2 ECVs so one will have to be left out side, if not both. I'm having trouble deciding between the ground floor so I won't have to deal with ECVs in the elevator and maybe more walk room for other guests to get around the ECVs. Or should I ask for the 3rd floor and pool view.
Here is the 1st floor room.
Here is the 3rd floor room.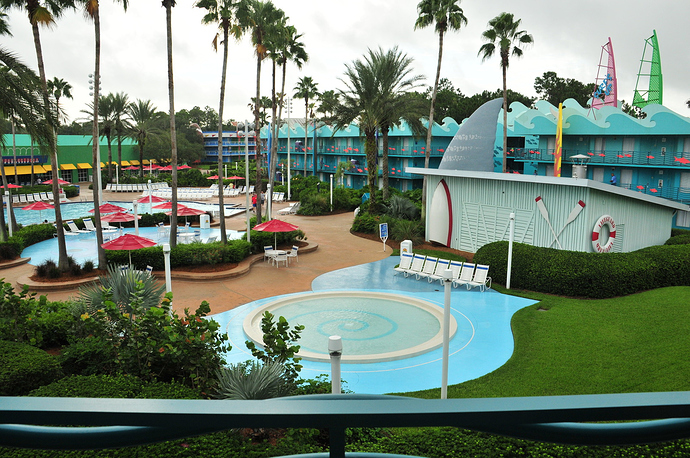 Oh the first floor room is in the back so less foot traffic.