Maria & Enzo's Ristorante
Potentially disappointing
You do look a little doppelgangery!
I hope me and Bea don't
Is that Betty White in the background after @ryan1 mentioning her?!!
Maybe in another 20-30 years
Speaking of the Golden Girls:
https://www.instagram.com/p/CTz7M5FpxMv/?utm_medium=copy_link
And outside of the US, Golden Girls is available on Disney+ under Star.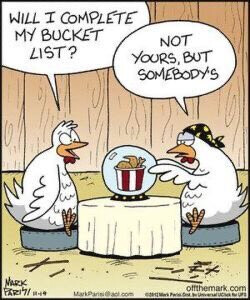 Pete Warner did a review of Maria and Enzos this summer. It was hilarious. His advice? "Run the fuck away"
So "experiences vary" could be pretty accurate!
The Queen one is hilarious!!
I can't like this because it hits too close to home.
It's funny because it's true
Maybe it will be funnier when I'm not in the middle of it.
yes, the one with the queen is too funny!!

I see the bishop and that person in a blue suit is a pawn? Lol