Touring Plans Blog had a great article today comparing wait times in 2020 vs 2019:
A couple of key takeaways for me:
almost all rides have significantly lower average wait times, and most rides have a wait that is less than 20 minutes. There are only 5 headliners with an average wait of 30 min+. You are probably losing time on these rides compared to having FPP, but I suspect all the rides that no one would get a FPP for that now have almost no wait more than makes up for it. (Plus, you don't have to spend time and energy worrying about your FPP selections before and during your trip.)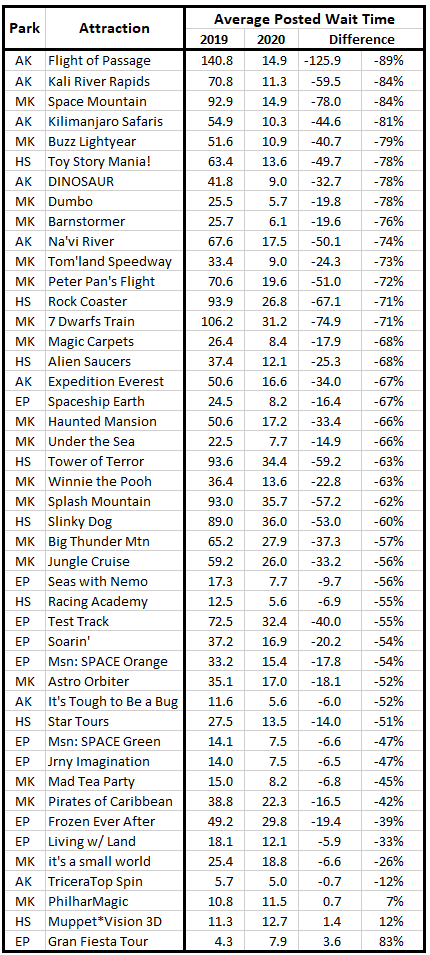 Len used TP to optimize his AK touring plan, while Steve used intuition and started at FOP. Len saved about 30 min for the day in wait times compared to Steve. So using a TP can still save you time, even on a low-crowd day.