Thank you for commenting! Glad you could join along and hope it was helpful for your future planning.
We use the imperial system in this country, bub. I think one metric crap-ton equals a butt-load, but it's been a while since I've done metric/standard conversions.
for real! I never know where to put them all when we're sleeping because they for sure don't fit in the bed as well as two people
When I stayed at CBR there weren't any elevators at least in Jamaica.
True, none of the older two-story moderate buildings (all of CBR and the Alligator Bayou section of POR) have elevators. But thankfully the higher or newer moderate buildings (all of CSR, all of POFQ, and the plantation mansions sections of POR) do have elevators. CBR and POR are also older than CSR and the values, which got a bit taller (up to 4 stories) and have elevators. I am so glad many of them have elevators now. - whether for strollers, ECV's, or older knees and hips.
TRIP RETROSPECTIVE
Part 2: Genie+
I'm just going to come out and say it: Genie+ worked well for me. Keep in mind that it was an extremely busy week with Spring Break. Obviously I was one of the most educated people at the parks on Genie+ so if I couldn't have used it effectively, that would be very bad news for anyone else. Knowledge of the system is key to maximizing it. There are so many complicating factors. If you haven't read the lead post in my Genie thread, study it carefully before you go. I am a firm believer that anyone can use it effectively with preparation. A few things that helped me:
The 7:11am (Genie+) and 7:17am (ILL) drop times are absolutely critical if you want morning return times. The other drops may be helpful in certain contexts, but not necessary. Check out the pinned Drop Time thread for more info.
Genie+ works best if you're skipping the morning and arriving in the afternoon. But I also used it in other combinations successfully: morning and evening, morning through afternoon, and evening only.
It's important to be flexible and know your options. A ride may go down, there could be weather delays, a return time may not quite work with your plans, etc. It takes a lot of mental energy to determine the best use of your LL reservation.
I used a Calendar alert to remind me to book another LL. I would keep rolling it forward two hours every time I booked one, with an alert "at time of event."
Genie+ is best for MK and HS. You don't need it at AK or EP, but it doesn't hurt to have if your budget is loose enough.

At MK, you can do nothing but ride LL rides if you are on the ball. I only waited in Standby for PeopleMover and Splash Mountain. Riding SDD just before park close is a good alternative to ILL (they lie about wait times at park close!!! Super inflated.)
At HS, you have to make tough choices, because return times don't cycle fast enough to get on every ride with LL. But you can do LL for one bundle, then rope drop another one or two, and grit your teeth in standby for the rest. Something like LL: SDD, TotT, MMRR, TSM; RD: MFSR; ILL: RotR; Standby: RNRC, ST.
At Epcot, the only ride I needed Genie+ for was Frozen Ever After (could fix that with Rope Drop or after hours) because I could single rider TT. My LL wait for Soarin' was about the same as standby, both times. Remy was a great investment for ILL.
At AK, if you can show up at 7:00am (early entry during busy times like this week) you could ride everything without using LL by lunchtime. But since I arrived at 8am, having Genie+ did help for NRJ and KS. And ILL was a great time saver for FoP.
All of the above seems like a lot, but the little bit of extra stress can save you multiple hours in line. It would not be an exaggeration to say there were some days that I saved 6 hours in line, maybe more, using LL and ILL (and I wasn't even at the parks all day). You could save some or all of that time by Rope Dropping or staying till park close or for extra hours, but if you plan to be at the parks from 10am - 9pm, you will wish you had Genie+.
The system can absolutely be improved. As others have mentioned, perhaps the worst part of the entire program is having to wake up at 7am to get your first selection. Booking in advance would be nice, but there are downsides to many of the options (too far in advance makes it hard for last minute trips. Too close to your trip makes it hard for people with long stays - they may already be at Disney by the time some of their days come up. Also the time of day may be problematic for people not on Eastern time. etc.)
I'll be interested to see what changes Disney makes this summer when they are purportedly planning to roll out changes in response to their first six months of surveys.
To all travelers heading to WDW and planning to use Genie+, good luck!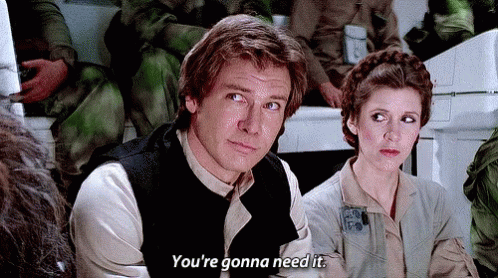 (Ok I had to use that gif and it is true, but I want to reiterate: you can do this! I promise.)
TRIP RETROSPECTIVE
Part 3: The Stats
Crowd Levels
Step Count
Rides
Metrics
That is an interesting way to track. If you stayed in a park to eat or hang out at a bar- did you count that as hours (or would you)?
Yes I counted all park operating hours when I was inside the park. I did a pretty rough estimate, but should be close.
Could you share the total ILL cost? PM me if you don't want to post it? If you don't want to say, no problem.
See below:
$15 - Rise of the resistance (Fri)
$14 - Flight of Passage (Sat)
$11 - Remy's Ratatouille Adventure (Thurs)
$40 - Total
Note that Fri-Sun is considered "weekend pricing." I have the typical pricing on the Genie+ thread.
Thanks! So total an extra $100?
Yes - $60 for 4 days of Genie+, $40 for 3 ILLs. (One person, obviously.)
Thanks, at some point I can going to look at the comparison of Genie+/no Genie+ time and money comparison. This is great info!
I have heard recommendations for both options. Half of the LL's can be early bookers and the other half save for day of. Best of both worlds and you catch your planners and your last minuters.
Yeah I think if you pre-book, the max could be 3. Maybe 1 or 2. The rest would have to be day of to work.
I was talking about how many LLs you could book in advance. Like how you got 3 advance FPP reservations.
I assume that @jennyturin was talking about overall inventory allocated to being pre-booked. But you'd have to limit the number of advance reservations to ensure a fair allocation to guests.
I think simply allowing the first booking of the day along with ILLs in advance would be good enough (so pre-book 1 LL + any ILLs, rest are day of). That would solve the problem of the 7 AM sprint without overly affecting supply.
Disney could even do something like limit it to onsite or to those with prepurchased multiday tickets. Onsite could be 1 week before up to length of stay even to give onsite guests a nice benefit.
Agreed. One in advance + ILL would be my preference.