I actually find the park hopping restriction (2:00) to be way worse than the APR system. At DLR it was 1:00 and even that extra hour was a big improvement. Now with DLR going to 11:00 AM for hopping makes it even better! I would be thrilled if they just changed to time to noon!
I am with you. I never understood the hate for the APR system itself. It is actually easier than when you had to "book" your park with your FP+ reservations…and then the hassle if you later wanted to change them. APRs are a non event.
But the parking hopping at 2? That really impacts real plans. I fully expect WDW will update the hopping time in short order now that they have announced the change at DLR.
Me too. There honestly have only been a handful of times I couldn't get an APR I wanted. And 1/2 those times one showed up before the day. The other 1/2 I tapped into a park I could get and then just turned around and left
One of the definitions of fairly as an adverb is "to a large degree". "Fairly annoying" is a correct usage.
Nope. Cause it's beyond "large degree".
See? common mistake.
I don't like the heavy emphasis on planning ahead, which is why I prefer G+ over FPP. And I dislike APRs for the same reason. I prefer to make adjustments as needed during my trip. This has been easier for me than others because we rarely have done park ADR's over the years (though with the FPP lock in, we have gotten where we do a few.)
Ideally would be G+ that you buy day of and don't start using til you get in the park. I have even gotten used to the idea of paying $10-15 pp. Throwing in PhotoPass would be da bomb.
But is he though?!?! I'm about to get a Universal park in my state and Epic Universe in 2025. I'd prefer that kind of news from Disney!
How did I not know Uni is building in TX???!!!
It just got announced today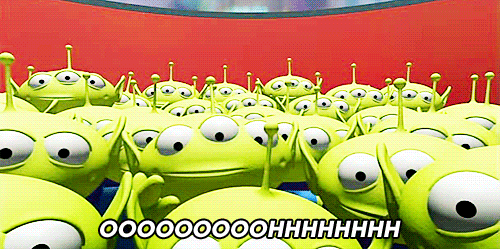 Kinda makes that "free parking" seem less ground breaking.
Yes. And now I see @DWjoe cracked the same parking joke
Hey, what's more exciting - groundbreaking rides and new parks, or free parking, pricing tiers, and park hopping times?
Wow. Can you please ask easier questions next time? Why start with "the meaning of life" level stuff?
Depends on who you are.
I've no interest whatsoever in Universal. So for me the stuff at Disney has way more weight.
Oh - I know what's better for me….
I prefer when I don't pay big bucks and then have to Be the magic.
I actually have no interest in any of the universal IP's, (save how to save your Dragon). That being said, I am regretful that I waited so long to visit the parks. Some of the most novel rides I've ever experienced.
Exactly. I'm a data and numbers guy so the Disney announcement is far more interesting to me too
You don't find yield management magical? Awww